The first time I encountered Briefly unavailable for scheduled maintenance. Check back in a minute. I was a little scared.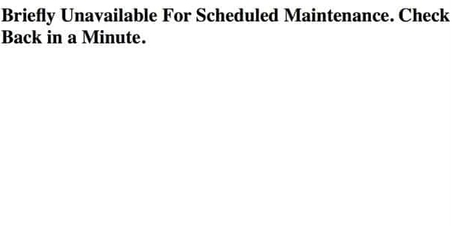 It's never enjoyable to see your WordPress website suddenly go completely white on you while you're trying to make an update. You wonder if your WP site is lost forever? Is it broken? Will it ever come out of this maintenance mode? The good news is, this message is not nearly as ominous as it looks and it can be fixed quite easily.
Why am I experiencing this WordPress problem?
If you are experiencing the Briefly unavailable for scheduled maintenance. Check back in a minute problem right now, it's probably because you just tried to update your WordPress software and plugins. When you start the update process, WordPress creates what should be a temporary .maintenance file in your WordPress root folder which generates this message. But sometimes the WP update process doesn't go as smoothly as it should so the .maintenance file doesn't get deleted, and the maintenance mode page doesn't go away.
How to fix a stuck WordPress Maintenance mode page
Take a deep breath and don't panic! This error does not mean your WP site is broken.
Wait a few minutes. Depending on your server's speed and the number of plugins you are updating, you may have to wait a few minutes before you see your WordPress website come back to life.
If after 3-5 minutes you are still seeing this briefly unavailable for scheduled maintenance, check back in a minute page, it's time to take further action.
How to delete the .maintenance file so that your WP site can come back online
Open up your FTP program and connect to your website or log into your file manager.
Navigate to your WordPress root folder.
Look for the .maintenance file and delete it.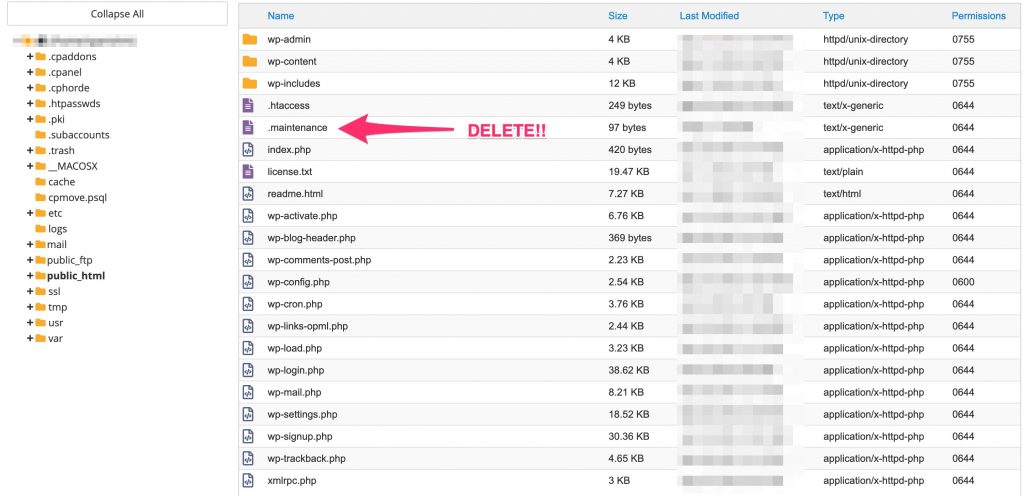 4. You should see your website come back online immediately!
5. Make sure you look at your dashboard page to check if all your plugins and software updated correctly.
Don't forget to backup your website before attempting updates.
While this particular problem is not serious, there are other more critical issues which can occur when updating your WordPress site. It's very important to backup your website before you attempt an update. Trust me on this, I've learned the hard way!
Are you still seeing the Briefly unavailable for scheduled maintenance. Check back in a minute. page? Let me introduce myself. My name is Rob! I deal with these problems every day. Shoot me a message below to get a fast and free quote.